Time is Ticking to Achieve NIST 800-171 Compliance
Your team is invited to attend our upcoming event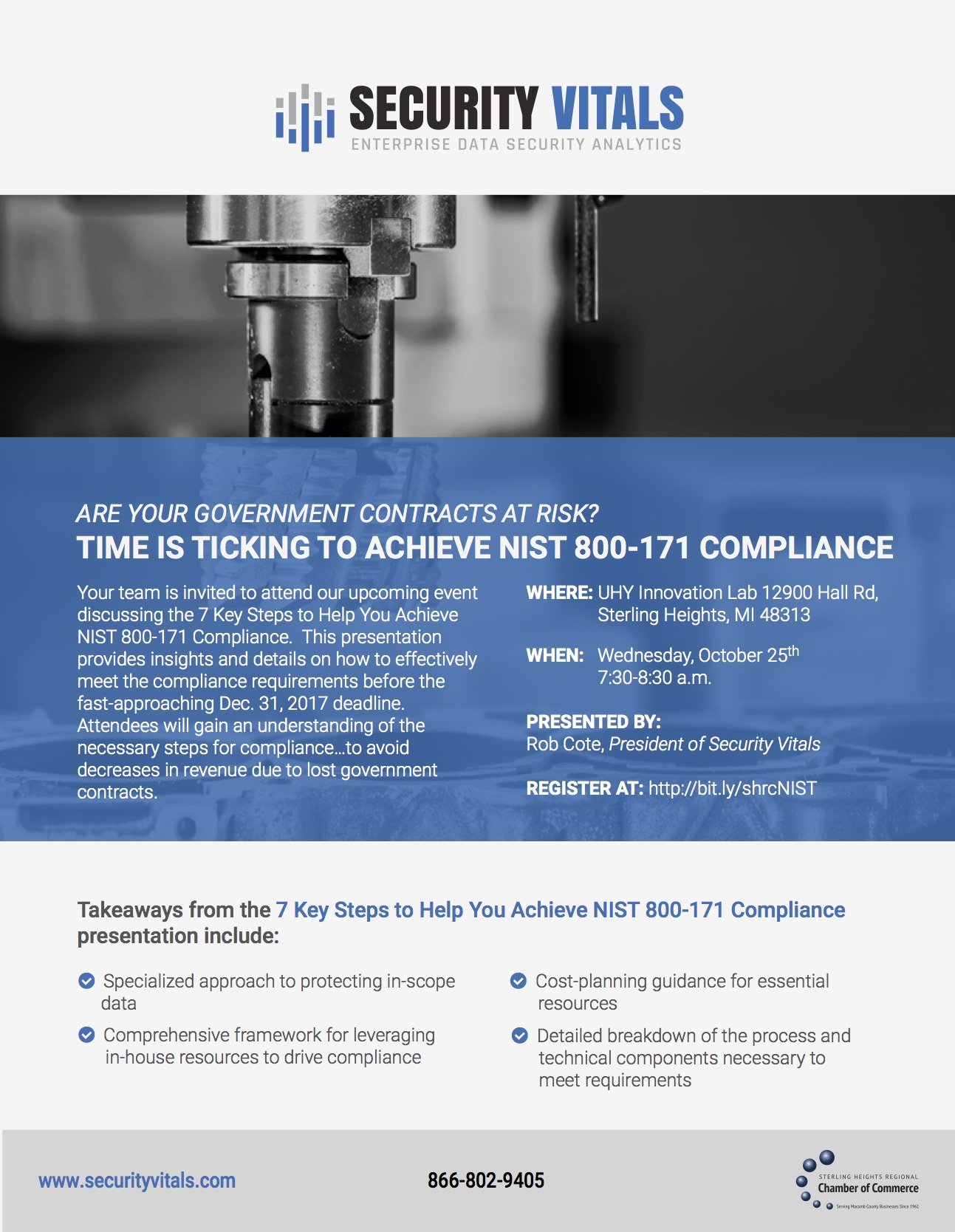 discussing the 7 Key Steps to Help You Achieve
NIST 800-171 Compliance. This presentation
provides insights and details on how to effectively
meet the compliance requirements before the
fast-approaching Dec. 31, 2017 deadline.
Attendees will gain an understanding of the
necessary steps for compliance…to avoid
decreases in revenue due to lost government
contracts.
Takeaways from the 7 Key Steps to Help You Achieve NIST 800-171 Compliance
presentation include:
Specialized approach to protecting in-scope
data
Comprehensive framework for leveraging
in-house resources to drive compliance
Cost-planning guidance for essential
resources
Detailed breakdown of the process and
technical components necessary to
meet requirements